323 

G

o

o

g

l

e

Reviews

★★★★★

 

4.8

Hands down the most positive car buying experience ever. Staff go over and above for the customer. Low pressure, very knowledgeable staff, great selection of vehicle. I highly recommend.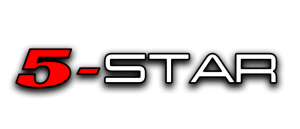 Honest and helpful dealership. I bought a Tiguan from Zack this summer. He was not pushy at all. When my windshield cracked from traffic stone they referred me to their repair place where I could get a significant discount

I'd like to say thanks to Nick for my beautiful 2013 535i. It's my first time buying a car from a dealership and nick helped me throughout the whole way explaining everything into detail. Nick made sure I left with the correct information and confidence before purchasing my car. Thank you again to seven speed motors for the great service!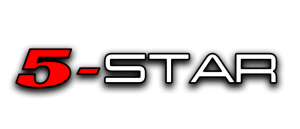 I went in looking to trade in my car, and Paul worked hard to make sure that I got approved. Excellent service, quick and efficient! You will definitely not be disappointed, Paul did everything to make sure the car was in excellent shape with no issues when I picked it up! Highly recommend Paul and this dealership!

Z. N.
I've bought 4 cars off of them dating back to 2011 and I had no issues at all, honesty is their asset and that tells me all I need to know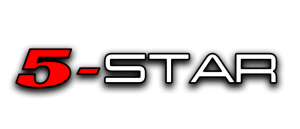 This is the best dealer I have ever been in business with. Everything is perfect since I stepped in the showroom till I finished the deal. It's a very good place stuffed with very luxurious vehicles and managed by very nice people. They are very helpful, honest and truthful guys. Vehicles are very luxurious, certified in a very good price.
What's more amazing is thier after sale follow up, you will feel very assured all the time. Honestly, seven speed motors was my best choice.

SSM Inc. is one of the rare businesses left here in the GTA where they still believe, the customer is King, and they will stand behind their product without dropping a beat, along with a great professionalism, customer service and HONESTY.
I purchased a vehicle from them in March. Last week, end of June, I realized that the AC was not working.
I contacted SSM Inc, and dealt with Nick. Without hesitating, he referred my to a local shop to have it serviced.
I dropped it off this morning and picked it up after a couple of hours..ALL DONE!!!.
Even though I did not purchase an extended warranty (this is a used VW Passat), they did not charge me a penny despite my offer to pay for the repair.
I will not only go back to SSM Inc for my next vehicle purchase but will recommend them to anyone seeking Honesty and reliability in their purchase.
Thank you Nick and Team. You guys are awesome!!! God bless you.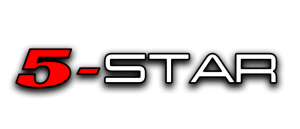 Friendly and professional service from Joseph and Nick from scheduling a test drive to driving away in my new car. We have bought our last two vehicles from Seven Speed Motors and have recommended friends to do the same because of the way they genuinely care for their customers and truly listen and cater to their needs. Thanks again Joseph and Nick, I love my new car!

We arrived at the dealership just before noon on Saturday to look at a car we found online. It was sold the day before but Nick patiently spent the next six- yes six- hours with us as we searched through the dealerships great selection of cars. We never felt pressured or rushed while Nick made sure all of our questions were answered to our satisfaction. Very happy with the service and equally happy with our new car.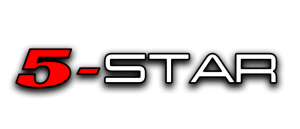 Beautiful service the best salesperson out there Nas

The service was excellent. Professional people. They gave me professional advice on the cars and at the end gave me the car I wanted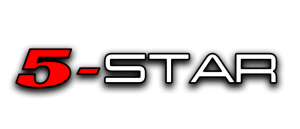 I recently had an amazing experience at Seven Speed Motors. I live a couple hours away and had my eye on a particular SUV and it was worth the drive to have my new vehicle. Nick was so friendly. He got everything quickly organized and I was off safely driving home that day. I won't hesitate to contact Nick first for my next purchase.

Good customer service. Relaxed environment. Love my MB E350. Thank you Seven Speed Motors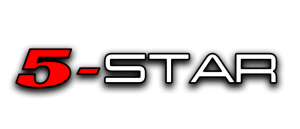 Customer Service was great and superior to all the other dealerships I called before sticking with Seven Speed Motors. Nick Nasar was very honest, straight up and didn't bullshit me like a lot of the sketchy car salesman you see. I would recommend buying from here and I would definitely buy from here again.

I got my Audi A3 2009 from Nick month and a half ago, and the car is working great, and I am happy with the experience I had at Seven Speed Motors. When I signed the contract, there was a minor issue with acceleration, but Nick promised to fix everything in the course of regular pre-sale service check, and he delivered on all promises.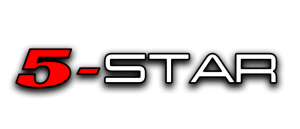 I have to say Nick and his team is an island of honesty and great relationships whereas everyone else I have dealt with before in North Toronto before I found Seven Speed motors was a disaster just waiting to be discovered. My car isn't perfect, its a used car but its exactly what I bought for the price and knew exactly what I was getting or not getting. Each person is different and they took the time to understand what I wanted out of my purchase and deliver exactly that. Bravo for cleaning up the industry 1 car at a time.

Great selection of cars. And very relaxed environment. Welcoming staff. Love my bimmer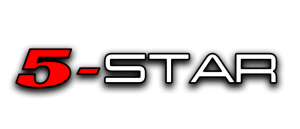 Nick made a first car buyer's experience an absolute piece of cake! He embodies confidence and knows his stuff about car's, insurance, bank processes and every in between. He was patient and explained everything in a friendly & easy to understand way. Nick has a dynamic personality knowing how to make his clients feel comfortable and happy as well as please them in their purchase. I love my C250 & my family and myself are true fans of Seven Speed Motors, future purchases will definitely be going through them! We highly recommend if you are in the market for a car stop by Seven Speed and experience their hospitality and professionalism for yourself.

Thanks, Seven speed motors for good service and straightforward numbers. That's all I wanted from a dealer is to be straightforward. Thanks again guys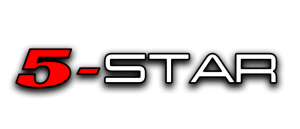 Amazing experience from start to finish. From the friendly staff to the quick application time with the best price ever. Thanks, Nick really love the car

I was recently in the market for a used vehicle and found a Toyota at Seven Speed motors, it looked great through the pictures so I had to see it in person. When I saw the car I couldn't believe how clean it was and how great it drove for a used car so I had to buy it. Along with their cash back promotion and very fair purchase price, I felt that I got an incredible deal all around, Zaid and the staff were very helpful through the purchase process. After it was all said and done I couldn't be any happier, Seven Speed takes pride in their vehicles and is a very trustworthy establishment to purchase a vehicle from, many thanks again to the Seven Speed team.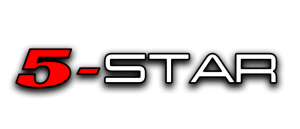 The service was amazing, and every single staff member was great in ensuring we got the car that we wanted. Great overall experience!

I was shopping around for a GLK350 and got stuck with Seven Speed Motors because of their great car collection (as advertised), their professionalism, and how they made the purchasing process easy (paperwork, financing, etc.). I can't wait to do business with you Nick and Said in the near future. Therefore, I would recommend your business to anyone.
Marius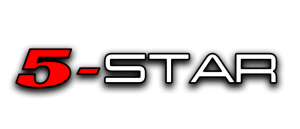 At seven speed motors they really helped with my first car purchase. The financing options were the best out of all the other dealerships and they were always ready to answer questions. I'm really happy with my car and the price I got it for.

Awsome guys. Easy process. Upfront and nothing to worry about. No surprises.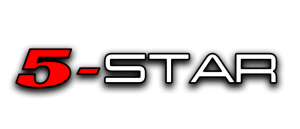 Got a great vehicle for a fair price. The overall experience was very good.

I'd like to share how incredibly comfortable buying my FIRST car was with Seven Speed Motors. When you walk into the showroom, you're instantly transported to an indoor 'hotel' for cars. The cars for sale are all curated inside the heated, well-lit showroom so I was happy to know that the elements hadn't gotten to my future car. It is very clear that these guys love their cars and care for each of them like one of their own.
I purchased an Acura ILX from Nick and man do I love the car! It came with very low kms and the history of the car was crystal clear. At no point did I feel unsettled about the transaction. Nick made sure to cover every question I had and actually encouraged me to ask as many questions as I needed to be comfortable. I was even allowed to test drive the car for as long as I wanted to ensure she was the one. 🙂
This was my first real car purchase and the experience could not have been smoother. They helped me to find a great loan with my bank (TD) whom they are partnered with AND an incredible insurance broker. It was like a one-stop shop.
Thanks, Seven Speed Motors!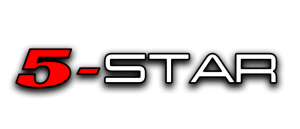 I bought a car in November from Nick. He was not only super helpful but also recognized and accommodated to many of my needs as this is my first car I've purchased. He has exceeded my expectations with how much help he has provided me within the past 2 months. Will definitely be returning for future purchases.

The salesman was pleasant and the offer was reasonable. Great customer service. Great selection of very nice vehicles.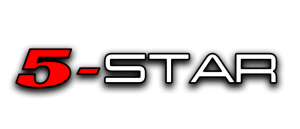 Excellent customer service.
Very nice car collection.
Purchased a Mercedes E350 Coupe and it seems to be well and running.
In case of any problem, they take care of it to provide the satisfaction customers look for.
ZAID was my dealer and I am more than satisfied with my purchase.
Goodluck at your car hunt!!

The best place to shop for a car. very professional and best customer service you can ask for, plus amazing deals.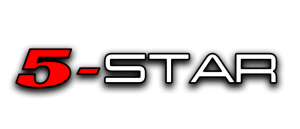 Good job. Nice to deal with. Negotiation was fast.

Bought my mini Cooper of Nick. Great experience love the car. The purchase was very smooth and had the car the next day. Will definitely go back when in the market to purchase another car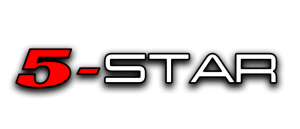 I felt comfortable from the minute I walked in. Staff was very friendly honest and knowledgeable. I was extremely satisfied with my first purchased vehicle a few weeks later I went back and purchased another vehicle for my spouse! Thank you again for your awesome customer service.

I Bought my Acura RDX from Seven speed auto and had the best experience purchasing the car. I never felt pressured into anything at any time. I knew what I wanted and they were very accommodating. The car I bought was all they said it would be and more. I would recommend to anyone that is looking for a car, to check out Seven speed motors before going anywhere else. I will definitely be looking there for my next car!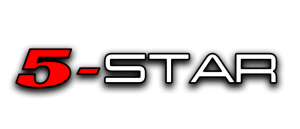 Zaid Has excellent knowledge and runs a very Clean dealership
The car we bought was detailed immaculately, the car has been going strong, brakes and oil done included in the safety, I had no problems at all.
Everything Zaid said would happen, he did all that and more.
Thanks Zaid

5 star all the way. 4 cars from Seven Speed Motor. Easy environment and easy to deal with.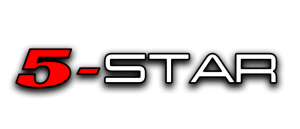 Great experience. The team at seven speed is top class. They give very positive feedback and are very honest. Couldn't have asked for a better experience!

The price on the car was amazing and from start to finish they made the process extremely easy. Im definitely buying my next car from them and their showroom is worth checking out.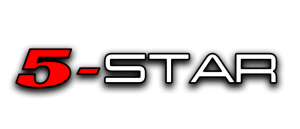 I purchased a Mazda Cx7 from SevenSpeedMotors. It was a great experience and PAUL was professional and one of the best customer service I really recommend SevenSpeed to my friends, family and anyone looking for a great car with the best price.

Great experience.
I bought my pilot 100% perfect.
I would recommend my friends to classic Honda.
Thanks.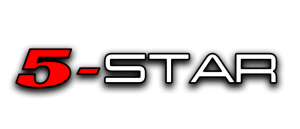 This is now the second car we've purchased at Seven Speed and so far we have not been disappointed. Our first purchase was a 2012 Mini Cooper and have now upgraded to 2013 range rover Evoque and this car is amazing. Nick and his crew are always so helpful and no matter what we need they definitely go above and beyond for their clients. I highly recommend purchasing your next car from these guys, I know I will. Great job as always guys! ?

My family and I have purchased a total of 3 cars from SevenSpeed as we are always pleasantly surprised with the service and quality of cars Nasar and his staff has to offer. The most recent purchase is my 2012 Audi A3 and I couldn't be happier with the decision. The car was safetied, e-tested, professionally detailed and delivered to me looking brand new. I'd like to thank Nasar for his continued honest work. Highly recommended!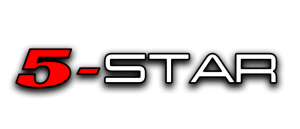 My family and I have purchased a total of 3 cars from SevenSpeed as we are always pleasantly surprised with the service and quality of cars Nasar and his staff has to offer. The most recent purchase is my 2012 Audi A3 and I couldn't be happier with the decision. The car was safetied, e-tested, professionally detailed and delivered to me looking brand new. I'd like to thank Nasar for his continued honest work. Highly recommended!

There's no need to deal with any other dealership. Went to 30+ dealerships over the course of four months, but nothing matched the experience here. Zaid is straightforward and one of the most honest people I have ever met.